Partner
EKrieger@SKTlawyers.com


Biography:
Eliot F. Krieger is a founding partner of SKT Law, P.C. ("SKT"). Mr. Krieger has over 25 years of trial experience and is regarded as one of the top litigators in Southern California. Mr. Krieger oversees the firm's international offices, regularly traveling between the U.S., Vietnam, and the Philippines. Additionally, Mr. Krieger has associated and consulted with attorneys and law firms in the Philippines for over a decade on various legal issues from criminal defense to assist in negotiating land deals for Philippine corporations.
Eliot's extensive trial experience comes from his years at one of the most prestigious Los Angeles law firms, a major international law firm, and as an Assistant United States Attorney. During his time in the United States Attorney's Office, Eliot oversaw all federal immigration-related cases for the Central District of California and ran the Los Angeles County Immigration Task Force which coordinated local, state and federal immigration fraud prosecution and assisted immigrants and non-immigrants seeking immigration status in Los Angeles County.
Mr. Krieger has been named to the Southern California Super Lawyers list as one of the top 5% of attorneys in Southern California and has been recognized as one of the Top One Percent of Attorneys in America. He has also been honored by the FBI for his prosecution of fraud and corruption. In addition, Mr. Krieger has been appointed as a Judge Pro Tem by the Los Angeles County Superior Court.
Awards: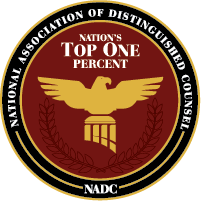 Education:
Harvard Law School
Cambridge, Massachusetts
J.D. / Cum Laude
The Johns Hopkins University
Baltimore, Maryland
Ph.D., Philosophy
The Johns Hopkins University
Baltimore, Maryland
M.A., Philosophy
University of California, Los Angeles
Los Angeles, California
B.A. / Magna Cum Laude
Litigation Experience:
Present high profile politician's wife charged in Federal District Court with money laundering millions of dollars. Resulted in probationary sentence.
Represented defendant accused of money laundering and structuring 6 million dollars. Resulted in civil compromise with no criminal prosecution.
Represented defendant accused of using a false passport and aiding a fugitive by the federal government Resulted in no prosecution.
Represented defendant accused by the US Attorneys Office of misusing millions of dollars of charity money and money from government grants. Resulted in no prosecution.
Represented defendant accused of sale of millions of dollars of precursor chemicals to methamphetamines, facing over twenty years under the Federal Sentencing Guidelines. Resulted in 3 1/2 year sentence.
United States Department of Justice: Public Corruption and Government Fraud Section
Prosecuted white-collar crime. Cases included public corruption, money-laundering, health care fraud, HUD fraud and immigration fraud.
Prosecuted and tried only case in the Central District that convicted defendant of money-laundering for the purposes of tax evasion.
Trials included:
United States v. Sorochkin (weapons);
United States v. Batista (bank fraud, identity theft);
United States v. Ramirez-Molina (immigration);
United States v. Boujaoude (passport fraud);
United States v. Laser Eye Center (health care fraud);
United States v. Greybor Medical Transportation (fraud, money
laundering, tax evasion)
Received award from FBI for Laser Eye Center prosecution.
Served as Indian Crimes Coordinator and Tribal Liaison for the Central District of California. Coordinated all tribal issues involving the United States Attorney's Office arising in the Central District of California.
Served as Immigration Fraud Coordinator
Headed Department of Justice pilot program designed to effectively prosecute fraud crimes perpetrated against undocumented aliens.
Served as member of Immigration Fraud Task Force
Served as chairperson of multi-jurisdictional task force targeting fraud perpetrated by immigration consultants and attorneys. Law enforcement members of the task force included representatives from the United States
Attorney's Office—Los Angeles County; the District Attorney's Office—City of Los Angeles; the California Attorney General's Office; the Immigration and Naturalization Service and the California State Bar. Full task force also included non-law enforcement groups, including the Mexican American Bar Association, the Coalition for Human Rights, the Asian Pacific American Legal Center and a US Immigration Courts judge.
International Business Experience
Worked with local counsel in negotiating several land deals regarding structuring of foreign investment in the Philippines.
Advised and negotiated real estate deals for various Philippine corporations including:
Cambridge Real Estate Corporation
Orsal Development Corporation
Eco-Alternative Building Concepts Corp.
Developed and arranged funding for three townhouse complexes near Clark, Philippines
Lectures and Classes:
White Collar Crime, Adjunct Professor / Instructor, University of Southern California, Los Angeles, California
"Thinking about Thinking: Integrating Law, Philosophy & Science", Teaching Fellow / Instructor, Harvard Law School, Cambridge, Massachusetts
Philosophy, Visiting Assistant Professor (Part-Time), University of Maryland at Baltimore County
"Government Investigations: I-9s, LCAs, and Other Immigration-Related Investigations", 16th Annual American Immigration Lawyers Association, California Chapter
"Remarks on Federal Law Enforcement in Indian Country within the Central District of California", Tribal and State Law Enforcement Summit, Rancho Mirage, California
Civil Enforcement of the Indian Gaming Regulatory Act", Federal Bureau of Investigation Conference on Gambling. Las Vegas, Nevada
Rifts Over RFRA: Divergent Approaches to the Free Exercise Clause", Southern California Philosophy Conference, University of California Irvine, California
"The Utility of a Philosophy Degree for Lawyers", California State University, Long Beach Pre-Law Program, Long Beach, California
Published Work:
"Protected Expression: Towards a Speaker-Oriented Theory", 73 Denver Law Review 69
The Court Declines in Fairness: Teague v. Lane", 25 Harvard Civil Rights-Civil Liberties Law Review 184
Other:
Los Angeles County Superior Court, Judge Pro Tem
Read More
Partner

Biography:
Karl Truong is a Founding partner of SKT Law, P.C. ("SKT") and oversees the firm's International Practice Group. He focuses on international business transactions, business litigation, intellectual property, and immigration.
Mr. Truong is highly regarded for his expertise in guiding businesses into the U.S. market and foreign investment projects into Asia. His robust involvement working closely with domestic and foreign government officials and agencies dates back to his time in Washington, D.C. Mr. Truong routinely acts for clients doing business internationally, assisting them with corporate expansions & acquisitions, regulatory compliance, and copyright & trademark defense. Furthermore, he assists his clients with their immigration needs, whether it be L1 or EB-1 visas for his corporate clients or the EB-5 visa for individual investors and their families. Mr. Truong regularly rotates through SKT's offices in Asia.
Karl's extensive experience in the international practice of law includes serving as in-house counsel for an international media corporation where he handled regulatory and legal issues. Subsequently, he was invited to Capitol Hill to work for a Member of Congress in the House of Representatives with the responsibility for Commerce, International Relations, Immigration, and Science & Technology issues. Prior to Founding SKT, Karl was with the Inter-American Development Bank ("IDB") in Washington, D.C. where he navigated complex transnational contractual issues, liaised with foreign government officials, and provided legal and technical analysis on Bank and government projects.
Mr. Truong received his J.D. from Chapman University Fowler School of Law and his Bachelor of Science in Computer Science from the University of California of Riverside.
Experience:
Represented an international media corporation accused of copyright infringement. Resulted in a favorable settlement for less than 5% of damages demanded.
Facilitated the entry of large Asian corporations into the U.S. market through business entity formation, the acquisition of necessary licensing, and adherence to regulatory commercial law.
Negotiated and secured large real estate leases and acquisitions for foreign manufacturers into Asia.
Obtained industrial certification and licensing for foreign corporations operating in Asia.
Advised and liaised with government officials in Brazil, Paraguay, Argentina, Costa Rica, Bolivia, Colombia, Panama, and Mexico for transnational energy, transportation, and social projects.
Negotiated and prepared licensing agreements worldwide for international entertainment corporation.
Guided Vietnamese and Chinese EB-5 investors through each step of the EB-5 visa
Speaking Engagements:
The Future of the Legal Profession feat. Keynote Speaker Supreme Court Justice Samuel Alito
"The Global and Multi-jurisdictional Practice of Law"
Read More