Attorney

Biography:
Bart Kaspero is one of Orange County's Top trial attorneys with an outstanding reputation in litigation.  He has successfully tried many complex criminal cases.  Mr. Kaspero's expertise also includes international trade and commerce, crypto-currency, cannabis law matters, and blockchain programming.
Education:
Mr. Kaspero attended the University of California in Irvine (UCI) for Clinical Psychology, studying human memory, personality theory, and social dynamics. He graduated with Cum Laude Honors and a Bachelors degree in Clinical Psychology.  Shortly after graduating, Mr. Kaspero eagerly accepted an employment offer from E*Trade.  After his time with the company, he left and headed for Chapman School of Law in sunny Orange County, California.  During his time at Chapman, he clerked for Hon. Judge Ngo T. Nguyen (ret.) in the West Justice Center for the CA Superior Court. Mr. Kaspero interned with the City Attorney's office for Newport Beach where he earned trademark and copyright certifications.
Experience:
Mr. Kaspero used his leadership skills and reputable legal skills to manage a consulting firm representing and assisting Vietnamese, Korean, and Chinese owned businesses in obtaining commercial licenses.  His scope of work included conditional use permits, general plan amendments, zoning amendments, building code violations, ABC licensing, and many other difficult obstacles faced by international businesses.
Mr. Kaspero's career began in Riverside County as a state-appointed attorney litigating both felony and misdemeanor cases to verdict. As a result, in just one year led 15+ trials that concluded with full acquittals and hung verdicts for his clients.  Mr. Kaspero has been in private practice for the last 12 years.
In 2016, Mr. Kaspero earned special certification in BI/DW from UCI.  More specifically, by definition 'the term Business Intelligence (BI) refers to technologies, applications and practices for the collection, integration, analysis, and presentation of business information.'  Doing this eventually led him to develop numerous data mining and analytical tools.  He then wrote and published research papers in several journals related to his criminal record privacy and data warehouse knowledge.
Presently, Mr. Kaspero utilizes his expertise in international customs/tariffs laws to navigate compliance, minimize duties owed, and mitigate penalties imposed on importers.  Mr. Kaspero's efforts to guide the firm's current and potential clients through the cutting-edge and ever-changing world of international trade/innovative businesses are an extremely valuable resource to SKT.
Awards:
SuperLawyers Magazine Rising Star: 2008, 2009, and 2013 through 2017.
Top 100 Trial Lawyers (NTLA): 2015 through 2018.
Nation's Top One Percent: 2015 through 2018.
Memberships:
International Technology Law Association, Antitrust, Privacy, Unfair Practices section of the CA state bar, and is involved with the Dean's Leadership Society of UCI's award-winning social sciences alumni program.
Read More
Partner
EKrieger@SKTlawyers.com


Biography:
Eliot F. Krieger is a founding partner of SKT Law, P.C. ("SKT"). Mr. Krieger has over 25 years of trial experience and is regarded as one of the top litigators in Southern California. Mr. Krieger oversees the firm's international offices, regularly traveling between the U.S., Vietnam, and the Philippines. Additionally, Mr. Krieger has associated and consulted with attorneys and law firms in the Philippines for over a decade on various legal issues from criminal defense to assist in negotiating land deals for Philippine corporations.
Eliot's extensive trial experience comes from his years at one of the most prestigious Los Angeles law firms, a major international law firm, and as an Assistant United States Attorney. During his time in the United States Attorney's Office, Eliot oversaw all federal immigration-related cases for the Central District of California and ran the Los Angeles County Immigration Task Force which coordinated local, state and federal immigration fraud prosecution and assisted immigrants and non-immigrants seeking immigration status in Los Angeles County.
Mr. Krieger has been named to the Southern California Super Lawyers list as one of the top 5% of attorneys in Southern California and has been recognized as one of the Top One Percent of Attorneys in America. He has also been honored by the FBI for his prosecution of fraud and corruption. In addition, Mr. Krieger has been appointed as a Judge Pro Tem by the Los Angeles County Superior Court.
Awards: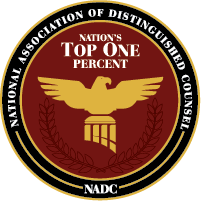 Education:
Harvard Law School
Cambridge, Massachusetts
J.D. / Cum Laude
The Johns Hopkins University
Baltimore, Maryland
Ph.D., Philosophy
The Johns Hopkins University
Baltimore, Maryland
M.A., Philosophy
University of California, Los Angeles
Los Angeles, California
B.A. / Magna Cum Laude
Litigation Experience:
Present high profile politician's wife charged in Federal District Court with money laundering millions of dollars. Resulted in probationary sentence.
Represented defendant accused of money laundering and structuring 6 million dollars. Resulted in civil compromise with no criminal prosecution.
Represented defendant accused of using a false passport and aiding a fugitive by the federal government Resulted in no prosecution.
Represented defendant accused by the US Attorneys Office of misusing millions of dollars of charity money and money from government grants. Resulted in no prosecution.
Represented defendant accused of sale of millions of dollars of precursor chemicals to methamphetamines, facing over twenty years under the Federal Sentencing Guidelines. Resulted in 3 1/2 year sentence.
United States Department of Justice: Public Corruption and Government Fraud Section
Prosecuted white-collar crime. Cases included public corruption, money-laundering, health care fraud, HUD fraud and immigration fraud.
Prosecuted and tried only case in the Central District that convicted defendant of money-laundering for the purposes of tax evasion.
Trials included:
United States v. Sorochkin (weapons);
United States v. Batista (bank fraud, identity theft);
United States v. Ramirez-Molina (immigration);
United States v. Boujaoude (passport fraud);
United States v. Laser Eye Center (health care fraud);
United States v. Greybor Medical Transportation (fraud, money
laundering, tax evasion)
Received award from FBI for Laser Eye Center prosecution.
Served as Indian Crimes Coordinator and Tribal Liaison for the Central District of California. Coordinated all tribal issues involving the United States Attorney's Office arising in the Central District of California.
Served as Immigration Fraud Coordinator
Headed Department of Justice pilot program designed to effectively prosecute fraud crimes perpetrated against undocumented aliens.
Served as member of Immigration Fraud Task Force
Served as chairperson of multi-jurisdictional task force targeting fraud perpetrated by immigration consultants and attorneys. Law enforcement members of the task force included representatives from the United States
Attorney's Office—Los Angeles County; the District Attorney's Office—City of Los Angeles; the California Attorney General's Office; the Immigration and Naturalization Service and the California State Bar. Full task force also included non-law enforcement groups, including the Mexican American Bar Association, the Coalition for Human Rights, the Asian Pacific American Legal Center and a US Immigration Courts judge.
International Business Experience
Worked with local counsel in negotiating several land deals regarding structuring of foreign investment in the Philippines.
Advised and negotiated real estate deals for various Philippine corporations including:
Cambridge Real Estate Corporation
Orsal Development Corporation
Eco-Alternative Building Concepts Corp.
Developed and arranged funding for three townhouse complexes near Clark, Philippines
Lectures and Classes:
White Collar Crime, Adjunct Professor / Instructor, University of Southern California, Los Angeles, California
"Thinking about Thinking: Integrating Law, Philosophy & Science", Teaching Fellow / Instructor, Harvard Law School, Cambridge, Massachusetts
Philosophy, Visiting Assistant Professor (Part-Time), University of Maryland at Baltimore County
"Government Investigations: I-9s, LCAs, and Other Immigration-Related Investigations", 16th Annual American Immigration Lawyers Association, California Chapter
"Remarks on Federal Law Enforcement in Indian Country within the Central District of California", Tribal and State Law Enforcement Summit, Rancho Mirage, California
Civil Enforcement of the Indian Gaming Regulatory Act", Federal Bureau of Investigation Conference on Gambling. Las Vegas, Nevada
Rifts Over RFRA: Divergent Approaches to the Free Exercise Clause", Southern California Philosophy Conference, University of California Irvine, California
"The Utility of a Philosophy Degree for Lawyers", California State University, Long Beach Pre-Law Program, Long Beach, California
Published Work:
"Protected Expression: Towards a Speaker-Oriented Theory", 73 Denver Law Review 69
The Court Declines in Fairness: Teague v. Lane", 25 Harvard Civil Rights-Civil Liberties Law Review 184
Other:
Los Angeles County Superior Court, Judge Pro Tem
Read More
In Memoriam of Charles T. Spagnola (August 13, 1957 – July 12, 2017)
We are deeply saddened by the passing of our friend,colleague and Founding Partner Charles T. Spagnola. Mr. Spagnola was a world-class lawyer.  He made immense contributions to SKT and his clients during his lifetime, and was highly respected both within the firm and by his peers. Charles applied his extraordinary talent and exemplary leadership in countless ways: as a formidable advocate for clients, an inspiring mentor to many, and a strong practice leader. Chuck was widely known for his spirit and eloquence as a trial lawyer who brought his enthusiasm into the courtroom and mesmerized juries.
Mr. Spagnola maintained a robust practice in civil litigation and criminal defense that focused on representing corporations and business professionals in complex contractual disputes, real estate transactions, copyright and trademark litigation, international trade disputes, commercial leasing and acquisition, and white-collar crime. He also had significant experience in trade secret misappropriation and governmental regulatory matters. Charles took more than 100 matters to a jury trial and had advanced skills in alternative dispute resolution, litigation management, organization, negotiation and strategic planning.
Mr. Spagnola received several honors throughout his career including Martindale-Hubble® Law Directory's highest national peer review rating of "AV" and is listed in the Bar Register of Preeminent Lawyers. He was also appointed a judicial hearing officer for the City of Long Beach and Los Angeles Superior Court (2003), certified for civil non-jury trials and unlawful detainers. (2005).
Chuck's many accomplishments and service to SKT have left an enduring imprint on our firm. We will miss him greatly.
Past Professional Affiliations:
• State Bar of California
• Los Angeles Bar Association
• Long Beach Bar Association
• State Bar of California
• U.S. District Court (Central, Eastern & Southern Districts of California)
• U.S. District Court of Arkansas (Western & Eastern Districts)
• U.S. District Court Northern District of Indiana
• U.S. Court of Appeals, Ninth Circuit
• Licensed California Real Estate Broker
• South Bay Association of Realtors
• California Association of Realtors®
• National Association of Realtors

Past Representative Clients:
• Berg-Nelson Company
• Saigon Communications, Inc. (Saigon TV)
• Roman Catholic Bishop of Orange
• Clevis Management Group, Inc.
• Absolute Graphic Technology – USA, Inc
• Toca, LLP
• Diamond Drapery Company, Inc.
• Diamond Drapery Installation, Inc.
• Spec-Tex, Inc.
• Soccers Elite Corp.
Past Charitable Interests and Community Service:
• Mr. Spagnola served as the secretary on the Julius Sumner Miller Foundation Board of Trustees, an organization dedicated to helping the elderly.
Read More